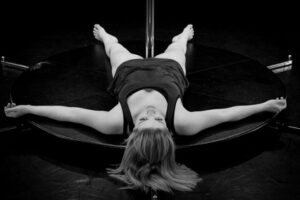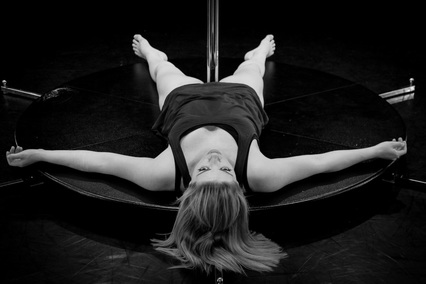 For those of you that don't know, I am a professional dancer and choreographer who works mainly in contemporary dance. I am working, as a performer, on a project at the moment that is portraying existing art such as paintings, sculptures and pictures as embodied art. What I mean by embodied art is how we, as performers, or as choreographers creating on other bodies, see the image art work in real life on real bodies. How can art be received in a completely different light when it is right in front of you on real bodies, as oppose to the original work itself? Being a chorepgraher in pole dance too, I can't help but wonder how many subjects could be embodied through pole dance, or if it's possible with what is being taught in the pole dance industry today.
I realised that there are artists and choreographers out there who have linked pole dance to female empowerment, objectification and plenty of other feminist topics, but there is no one really talking about it on a larger scale. If pole dance really wants to be taken seriously, then there should be a platform for people practicing pole dance, who consider it as art, to discuss how we can make art with the inclusion of a pole in the work. There are so many events around the world, with such a large audience, these events show the versatility of pole as a performance, but there is rarely a discussion about it. How we can connect pole dance to other mediums of art such as the aforementioned examples. I, for one could talk about it all day, and would be glad to work with other artist who feel similar.
Like I have said before, there is so much more to pole dance than tricks and splits. What do you think?
Sign up to the pole purpose newsletter in order to keep up to date with future posts / discussion and or follow on Instagram, Facebook and Twitter.