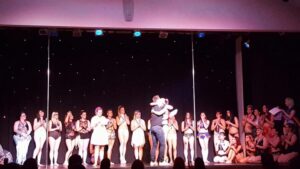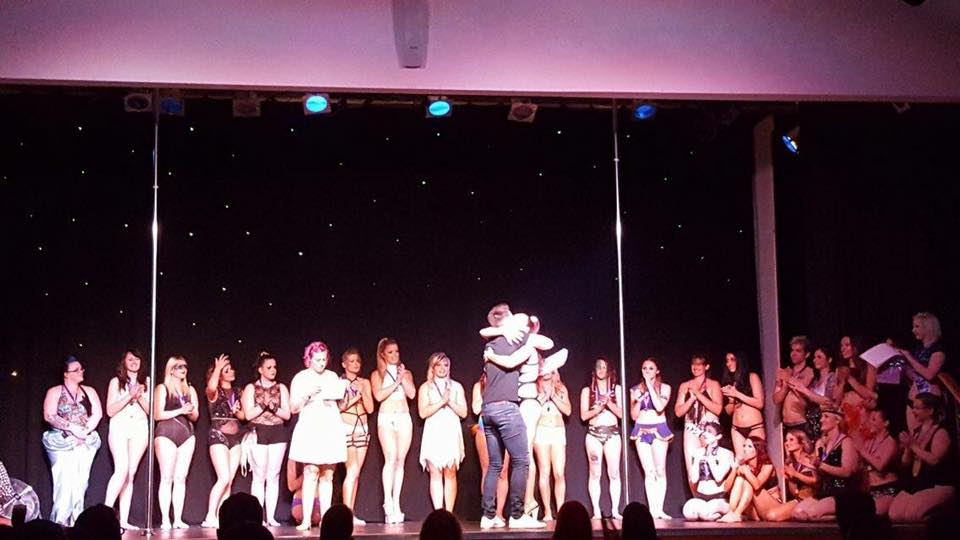 Having recently performed as a guest at Yorkshire Pole Dance Championships, I have come to the conclusion that there are many reasons to go to a pole competition whether you are a pole dancer who dances for fun, a competitor or just someone who wants to be entertained, there is something in it for you. From feeling good about your own body image, connecting to some ones else's story, meeting your pole idol and learning you are bound to come away having had a brilliant time.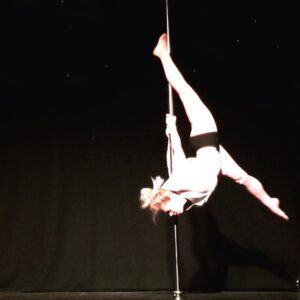 Better Body Image
When you see everybody get up on stage with confidence and sass it almost forces you to feel more confident about your own body. With no requirements for a specific look or body type (unlike ballet), I saw women and men of all shapes and sizes which I think that is an incredible thing to see because I love to see individuality in people who own the way they look with confidence. You will definitely see this at a pole comp.
Connect with Live Performance
From love stories, pirate fights, sadomasochism (think Fifty Shades of Grey) and generally just showing off the incredible ability of the body I can assure you that you are going to connect to at least one performance. For instance, there was a girl from the beginner's category who created her solo based on autobiographical experiences with anorexia and bulimia. Although the work wasn't technically difficult the piece was so honest that it almost made me cry. Also, there was 2 routines in the professional performance category that were linked to binge drinking and how that might have a negative effect towards ones relationships with other people. Both routines were phenomenal.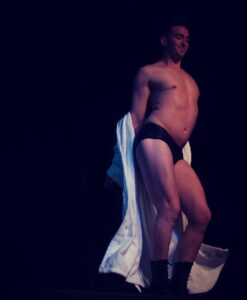 You Can Meet People (Including Your Pole Idol)
Competitor / non competitor, everyone is so friendly with one another. There is a real sense of community that is so fantastic to be a part of and to witness. It's as though there was no competition as everyone supported each other like everyone has already won. I spoke to loads of the girls there and I will definitely be keeping in touch with them.
If you're lucky, you might even get the opportunity to meet your pole idol. One of the girls in the audience practically wet herself when Daniel Rosen came on stage. I saw that she met him later on when she won her prize. I was really happy for her.
Any excuse to go watch more pole dance, but watching other people do their thing is actually really educational. It makes you sit and think about your own work and how you can make it even better. You will become inspired by movement, costumes you see, music and the way other performers carry themselves.
As there is set criteria for each category you will see many of the same tricks over and over again. However, each person usually finds a different way to enter said trick which will give you new ideas and motivation for your entries and exits or certain moves. It definitely fuelled my training session this morning.
So, what are you waiting for? Find out where the next pole competition is in your city and book tickets. I promise you that you are sure to be thoroughly entertained; you will laugh, possibly cry, gasp as the riskiest tricks, but most of all you will be mesmerised by the passion you see from each and every single performer.
Rowena x
Be sure to sign up to Pole Purpose newsletter and follow on Twitter, and Instagram and Youtube.
Check out my guest performance here.