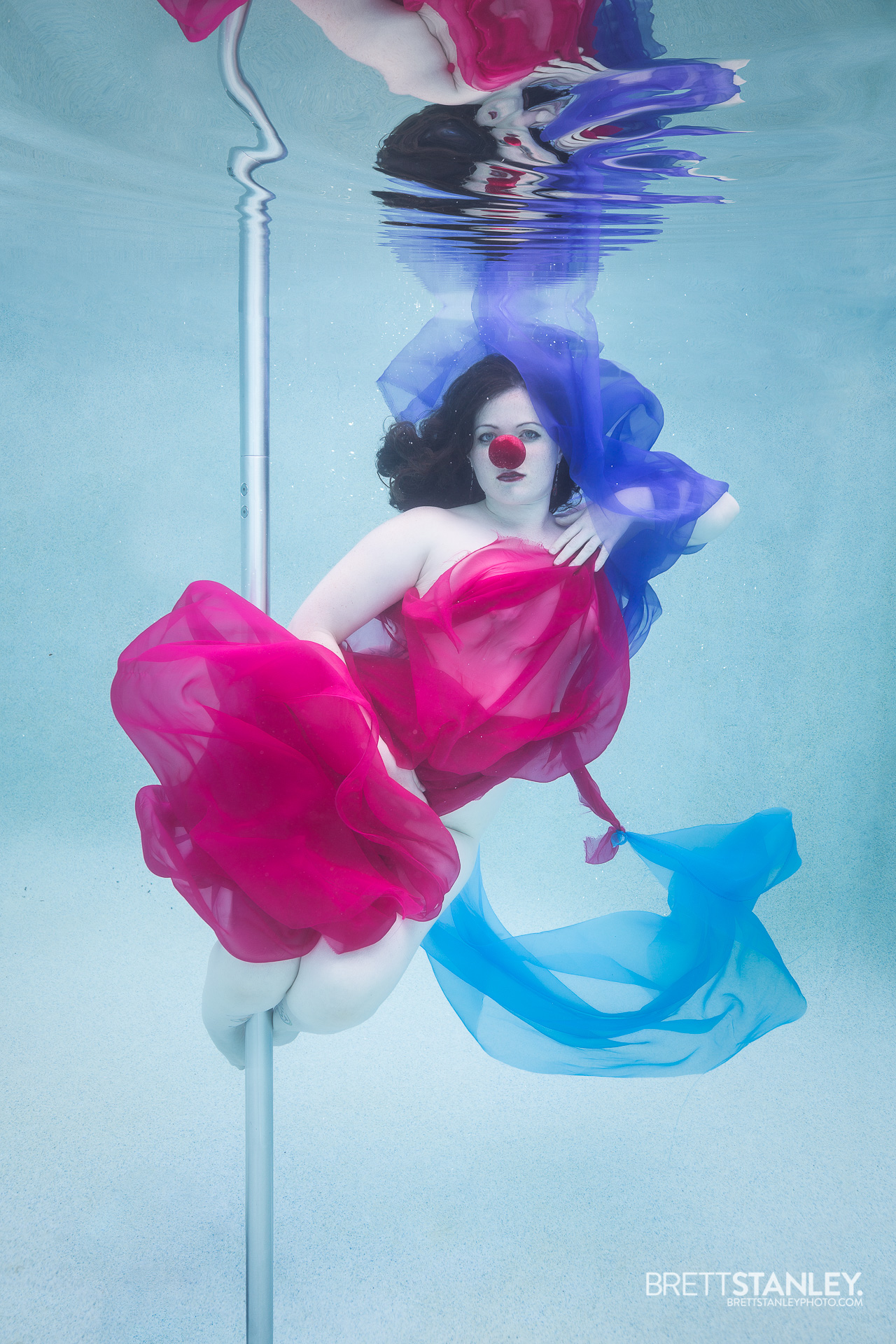 You may know Amy Rosvally (aka The Pole Comedian) as the pole dancing TRex in a video that went Viral in 2016. I certainly remember watching it because nearly every one of my pole friends had shared it. Amy has a BA in Theatre and a MS in Entertainment Business, and believes strongly that pole dancing is the one arena where she is able to bring everything she has learned into one cohesive extravaganza. This interview has shown how genuine Amy is about wanting to make people laugh and, at the same time, demonstrates that creative inspiration can come from anywhere.
Tell us a bit about yourself
I am from a small town called Goldens Bridge, NY. However, I had the awesome opportunity to also grow up going in and out of the city (my parents owned an apartment on Broadway) so I feel I always got the best of both worlds. I've always been a "mover"; even from a young age I knew I wanted to be on stage and perform. Even before I can remember, I was playing with my mom's guitar, making up songs, wanting to be a famous rock star or actress. When I was maybe 3 years old I got to be Todo in a camp edition of "Wizard of Oz" and that was totally my "big break" as a kid. Unfortunately, when I was 12 , I was told I had terrible stage presence and no character diversity so that ended my acting career pretty quickly. It wasn't until college that a wonderful woman named Bonnie Bischoff told me that I should think again about acting. From there, I got my degree in theatre, worked at the New York Renaissance Faire as a performer (I was Princess Tuula, Princess of the Air Fairies), and just fell in love with performing again.
Pole Dancing happened on a whim. I always loved the circus and wanted to try out Silks but me, being the 2% hipster that I am, didn't want to do what all my friends were doing, so when my sister said she was going to take a pole dance class for her birthday, I jumped at the opportunity to go with her. That was in December of 2013 and the rest is history.
When did you choreograph your first piece of work?
My first ever piece I choreographed was for a studio showcase back in winter of 2014, early 2015? It was to that One Direction song "You Don't Know You're Beautiful" and I "birthed" my clown character "Trixie-Belle Cakes" (she is a deeply fabulous, awkward yet confident character with a uni-brow, snaggle tooth, and everything in between). That was before I had any idea that I was going to take the stage name "The Pole Comedian".  After that, in 2015, I competed in my first championship, which was the Southern Pole Championships, and that was my first Pole Comedian routine where I played Charlie Chaplin.
What tends to stimulate your creative thoughts?
A lot of times I'll hear a song that I like and I'll starting thinking "Oh my god, you know would be hilarious?!?! If I did this character to this song". But sometimes it's super random. One time I was falling asleep with my friend in a hotel room right after a competition and I was like "I know my routine for Pole Con this year!" You guys will get to see that routine this coming year at the Comedy Showcase at Pole Con, I can't wait to show you! It's going to be a good one, I can feel it in my bones!
How do you think your experience as a performer has informed your pole practice?
My background doesn't come from dance but, rather, acting. What that gave me is an ability to know how to tell a story and to consider my audience as I'm telling. I can look at what I'm doing and be able to understand if what I'm trying to convey is reading the way I want it to. I'm a super creative mind so sometimes I need to step back and watch my work (or have someone else watch it) and really consider what the audience is seeing. I think that really helps me give the audience an experience. I'm always asking myself "will they remember you".
What is your favourite part of the creative process?
Costuming! I love costumes. All the costumes. What's that? You want me to wear a bathtub with an insert of glitter bubbles exploding everywhere? Let's do it! I'm game! I also really love seeing the end result (all the hard work paying off)….but really though my costume closet is the "tits" (as the kids would say).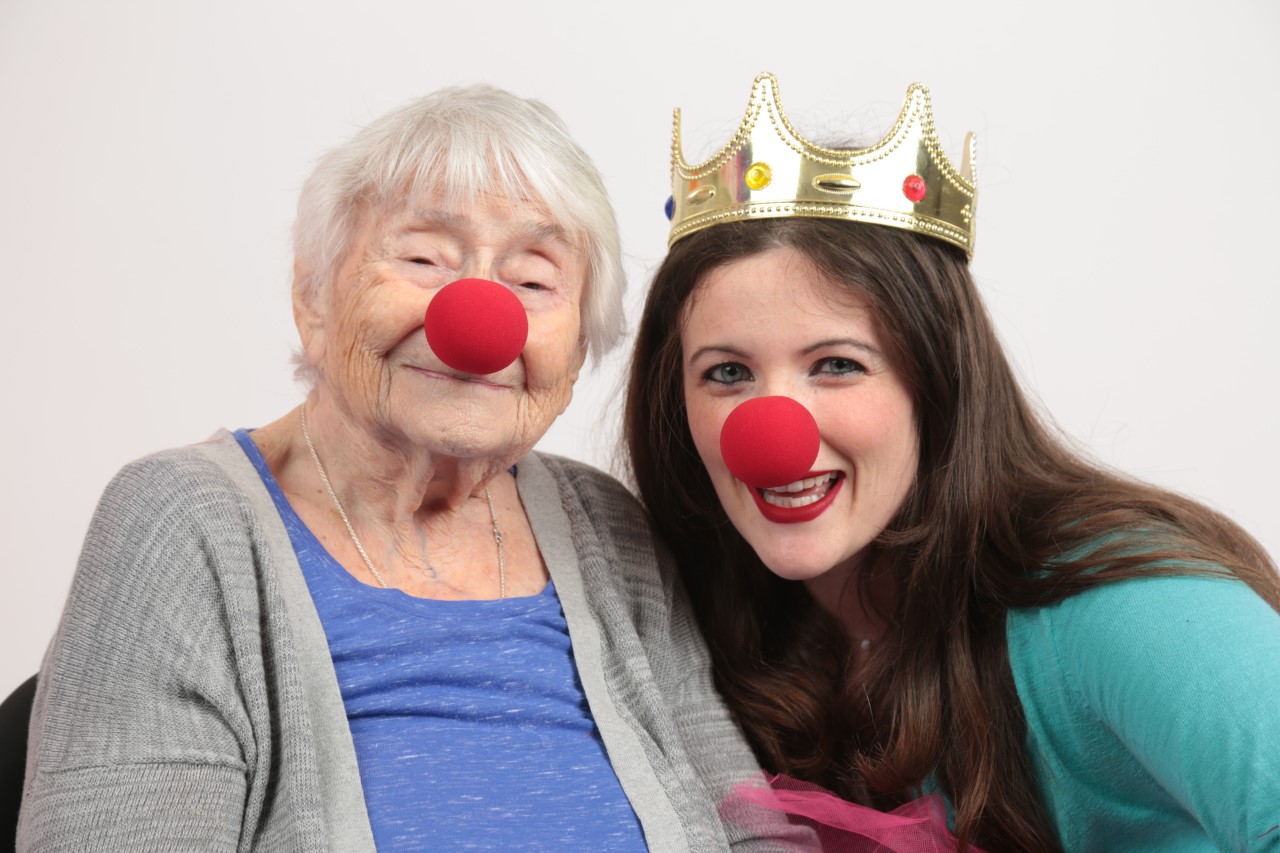 What do you find most difficult about choreography and how do you overcome this?
Sometimes putting the pieces together can be challenging. I always have pictures in my head of moments I want the audience to see so sometimes getting from point A. to Pont B. can be very challenging. Whenever I get stuck though I ask my very dear friend Brie Suldo (owner of Dandelion Pole & Fitness) for help. SHE has an incredible background both in performance and choreography so I know I can trust her opinion and she always has a solution. Even the most skilled of performers need help and I am so grateful to have people in my life I know I can rely on for that.
Who is your biggest inspiration and why?
My Grandma, Bubby. She is 97 years old and still kicking! She fought for human rights, she has overcome adversity, she has several advanced degrees, speaks 3 or 4 languages, has travelled the world, and has never let anyone or anything stand in the way of doing the things that she wants to do. She's an amazing woman and I love that she is so proud of the work that I do. Not everyone in my family is so that fact that she is, makes me want to do even better. I love making her proud.
What, if any, do you think are the psychological benefits of creating your own work?
I'll tell you this: when I first started pole in 2013, I was 115 pounds, thought I was fat, and hated myself. I was insecure, competitive, quiet, and secretively mean. Pole dancing has given me the confidence to be who I really am: a decent human being that gives very little f*cks about what the worlds thinks. My pole dancing is my passion and I hope that it can inspire others to do the things they love.
You sent us "Unicorns are Jerks" as a favourite performance of yours; can you tell us how you prepared for this work and what your process was like?
Oh god, I would sooner choose a favourite child. I feel like people want me to say TRex is my favourite routine but, while I did have fun with it, I can't say that.
Each piece of mine has taught me something new about who I am as a person so it's very hard for me to pick a favourite.  I did really enjoy my Unicorns are Jerks routine.  I think it surprised people that I was able to wear 10 inch heels. I mean, I kind of surprised myself with that one but it was perfect for that character. She needed to wear those shoes.  This one I was asked to create when first approached by America's Got Talent. I was specifically asked to create a Unicorn routine. Now, Unicorn routines have a long and glorious legacy in the Pole World (Boo Boo Brian did an incredible unicorn routine, Amy Hazel did one as well. Just to name a few) so I wanted to do something different that gave a new perspective to this character. I was colouring in my colouring book while pondering what I was going to do and BOOM! ….it was literally right in front of my face.  The coloring book was called "Unicorns are Jerks" and so the planning began.  From there it was a series of brainstorming why unicorns were jerks, what song would work best ect. Figuring out the song was the hardest part because I wanted something fun but also that talked about being a jerk. "Me Too" was simply more perfect than I could've imagined.
Do you have a particular creative method that you work from?
Honestly, I just come up with ideas and the ones that excite me the most, I roll with. I tend to get gut feelings about routine concepts and I always know it's going to be good when I get excited to perform it.
What comes first during your process, the pole or the floor movement?
Once I have an idea in mind, costuming is next. I like to work my routine around the costume and not the other way around. For me the story telling aspect is Number 1 so a good costume is super critical. I don't want to sacrifice the image in my head for a trick.
Since creating your first solo, how do you think you have grown as a choreographer?
I've definitely advanced my tricks. I also feel like my story telling has gotten more refined. I've added human props to my routines which helps make for more complicated stories. Overall, I think my ability as a choreographer has grown exponentially. But that's going to be true about anything: the more you do it, the better you get.
If you could give readers a piece of advice for creating their dance, what would it be?
Be fearless, ask for help when you need it, be passionate, have fun! If you're not having fun on stage then why are you doing it to begin with?
If you were hiring a dancer to perform your work, what would you look for in them?
I like people who see my vision and understand where I am coming from as "The Pole Comedian" (if they don't want to be silly and have fun, it probably won't work for me). I need people I can trust to perform the role I assign to them, and people who are willing to have fun with me. Did I mention having fun is important to me?  I feel very fortunate that everyone I've worked with has been incredible and I'm excited to work with the people I have chosen to perform with me this coming year.
What sort of time frame do you give yourself to create a new piece of work?
I like to have 2-3 months but I've certainly created pieces in less time than that. It stinks when you have to but sometimes you just have to do what you have to do.
Finally, what does pole dance do for you?
It gives me confidence to be unapologetically myself. I'm a socially awkward goofball that goes from super confident, smart, and sexy to a bumbling idiot who trips over her own feet in two seconds or less. In the Pole World, I feel at peace with that. It is just who I am.  My true hope is to be able to inspire others to feel the same way about themselves: confident and loving of who they are.
If you want to keep giggling along with the pole comedian, you can find her on YouTube, Instagram and Twitter. You can also visit her website or visit her at Dandelion Pole & Fitness in Orlando, FL before she moves to Sky High Studios in Marlborough, MA.
Rowena x
Don't forget to check out Choreography Cards for tons of creative pole fun.